House T3 +1, with 191 m2, terrace and garage, the Marquis - Paranhos - Porto
REF: LV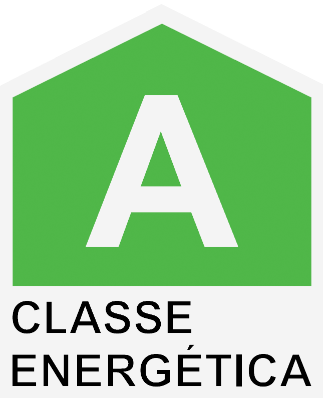 ---
House T3 +1, with 191 m2, terrace and garage, the Marquis
Splendid 3 + 1 villa with 191 m2, 30 m2 of terrace, garage and in an extraordinary location, the Marquis Square.
It has three large bedrooms and plenty of storage, office and an amazing sun exposure: east / west.

You will certainly be dazzled by this old-fashioned townhouse with three bedrooms, an office and a large terrace, in a very central and quiet street.

The 3D images illustrate the amazing interior architecture project, which combines contemporary lines with respect for the historical legacy of the original building, designed to allow a quick work, rehabilitation of the existing building (has concrete slab), without volume triage increase or façade changes, nor consequent need for licensing.

The price presented relates to the sale of the villa in the state in which it is, without work, and contemplates the offer of the rehabilitation project, including map of finishes.

Contact us now to schedule visit and know the project in detail.

Imov Real Estate has early access to market
offers You have access to a wider range of real estate offers than most and that are not normally exposed on real estate portals. (some are not even advertised).

Time
savings While there is an increasing amount of tools and data available to help you make an informed choice when buying, it still takes valuable time, and if you can outsource that work in your interest, why not? Having us by your side to search for a property, evaluate and present you with a complete Business Plan, market studies in which it meets your needs can save countless hours spent on selection efforts and eliminate a lot of stress.

Investing in know-how
As an agent of the investor specializing in investment real estate we can help you find the right type of property in places with good prospects for capital profitability. We understand the market and not only work with our claims, but rather optimizing your portfolio based on our experience. Surely it can save time, money and long-term stress by reducing your chances of making a misinformed investment decision.

Trading
One of the reasons why investors should use the Investor Agent service is support during the trading process. We can intervene by yourself by taking control, avoiding emotional distress, advising you on the best method to achieve the closing of the business by preparing a report supporting the decision with more safety and confidence.

Our Values:
I - Integrity is at the heart of what we do, in our behaviors and interaction with each other. Being healthy in the interaction with our interlocutors, customers and partners, we will end up seducing one of the pillars of the business relationship, trust.
M – Motivation is an intrinsic force in the human being. Awakening motivation with the objective of the best results is our great ally in this journey that we propose to achieve.
The – Objectivity in the analysis of all the assumptions for the convergence of results obtained by different methods in which it will be the best for each investment dossier.
V - Valuing all your potential as a person and as an investment from the first contact. Because for us people come first and the value of each is an added value to our evolution.
Property Features
Heating

Washing machine

Dishwashing machine

Fitted wardrobes

Wood burner

Central vacuum system

Equipped kitchen

Laminated floor

Proximity: Hospital, Pharmacy, Public Transport, Schools, Playground, City, Shopping

Terrace

Built year: 2023

Floors: 2

Laundry

Kitchenette

Storage / utility room

Views: City view

Quiet Location

Central location

Parking space

Energetic certification: A

Solar orientation: East, West

Balcony

Orientation: Exterior
Location