Building to recover, 3 fractions, next to Rua de Serpa Pinto and Rua da Constituição - Paranhos - Porto
REF: 174/2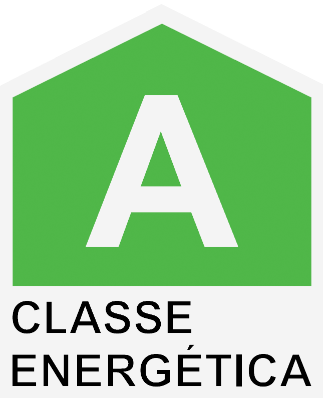 ---
Building to recover, 3 fractions, next to Rua de Serpa Pinto and Rua da Constituição
Excellent investment opportunity:

Building for rehabilitation next to Serpa Pinto and Rua da Constituição with three fractions:

1. apartment T3 duplex 80 m2 + 25 m2 of terrace, a suite, 2 bedrooms and a storage room with 6 m2, kitchen and living room in open space with double level.
2. 1 bedroom apartment with 55 m2, living room and kitchen in open space with dining counter and lots of storage, bathroom and a very spacious bedroom (16 m2) with balcony.

3. 1 bedroom villa with 25 m2 and 21 m2 of garden, very charming, ideal for one or two people who value the design, quiet and an outdoor space, has a bedroom, bathroom, living room and kitchen facing the south oriented garden, and also a good use of attic for storage. It is an excellent option for rental or local accommodation.

The price presented relates to the sale of the three existing fractions, in the state in which they are located (they were inhabited until 2021), with the offer of the rehabilitation project, plants and finishing map.

The 3D images illustrate the project, which was designed to optimize the space and allow a quick and simple work, without the need for licensing.

Because they are two items, the villa can be sold separately from the two apartments.

If you are interested, ask us for the plans or schedule your visit now.

Imov Real Estate has early access to market
offers You have access to a wider range of real estate offers than most and that are not normally exposed on real estate portals. (some are not even advertised).

Time
savings While there is an increasing amount of tools and data available to help you make an informed choice when buying, it still takes valuable time, and if you can outsource that work in your interest, why not? Having us by your side to search for a property, evaluate and present you with a complete Business Plan, market studies in which it meets your needs can save countless hours spent on selection efforts and eliminate a lot of stress.

Investing in know-how
As an agent of the investor specializing in investment real estate we can help you find the right type of property in places with good prospects for capital profitability. We understand the market and not only work with our claims, but rather optimizing your portfolio based on our experience. Surely it can save time, money and long-term stress by reducing your chances of making a misinformed investment decision.

Trading
One of the reasons why investors should use the Investor Agent service is support during the trading process. We can intervene by yourself by taking control, avoiding emotional distress, advising you on the best method to achieve the closing of the business by preparing a report supporting the decision with more safety and confidence.

Our Values:
I - Integrity is at the heart of what we do, in our behaviors and interaction with each other. Being healthy in the interaction with our interlocutors, customers and partners, we will end up seducing one of the pillars of the business relationship, trust.
M – Motivation is an intrinsic force in the human being. Awakening motivation with the objective of the best results is our great ally in this journey that we propose to achieve.
The – Objectivity in the analysis of all the assumptions for the convergence of results obtained by different methods in which it will be the best for each investment dossier.
V - Valuing all your potential as a person and as an investment from the first contact. Because for us people come first and the value of each is an added value to our evolution.
Property Features
Heating

Washing machine

Dishwashing machine

Fitted wardrobes

Wood burner

Central vacuum system

Equipped kitchen

Laminated floor

Proximity: City, Open field, Hospital, Pharmacy, Public Transport, Schools, Playground, Shopping, Airport, Beach

Garden

Terrace

Built year: 2023

Floors: 2

Laundry

Kitchenette

Storage / utility room

Views: Countryside views, City view

Guest cottage

Quiet Location

Central location

Energetic certification: A

Solar orientation: East, West

Balcony

Orientation: Exterior
Location